SCRAWL
Daniel Canogar
Spain
28 28 and 29 October
From 21 to 01h.
Façade of the Reina Sofía Museum
Physical accessibility will be linked to the accessibility of public roads. For reasons beyond the control of the organization and due to the large influx of public at some moments of the show, the planned physical accessibility conditions may be modified.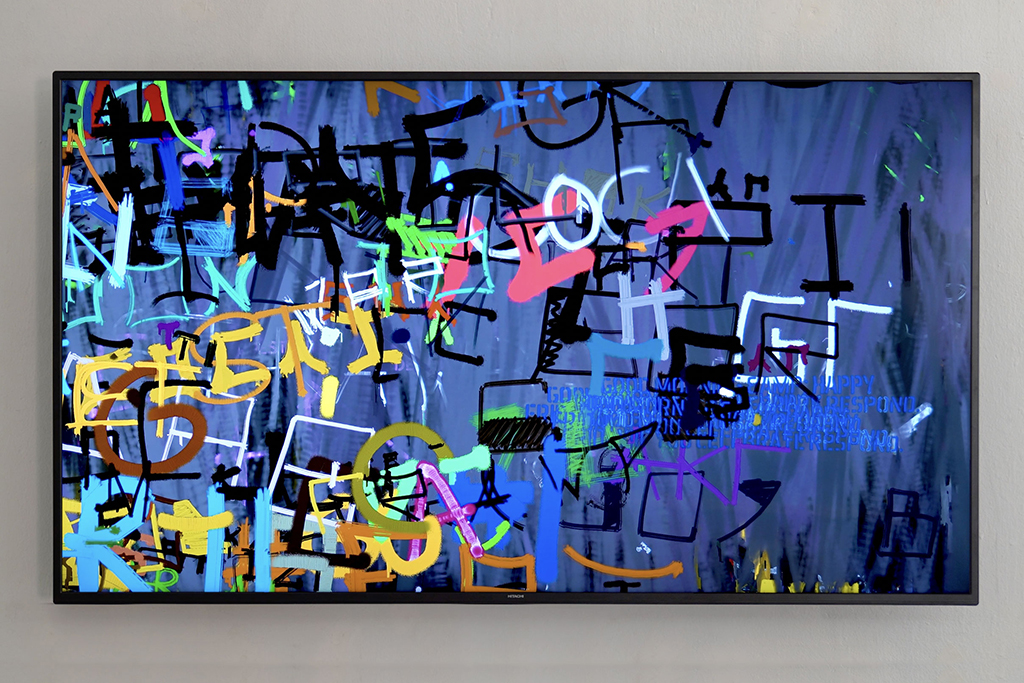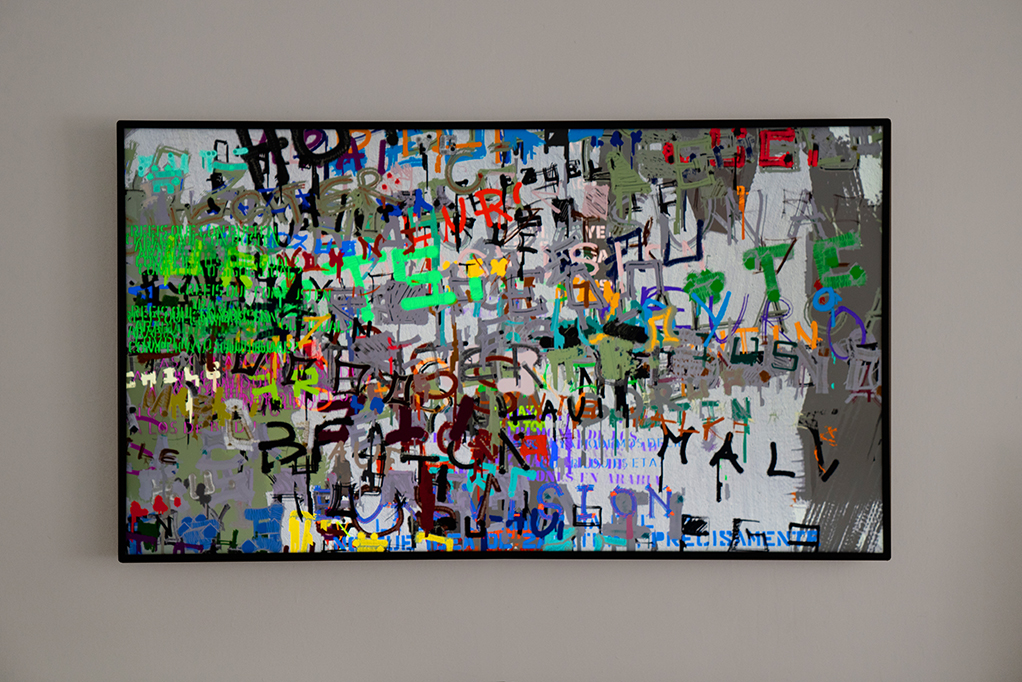 SCRAWL is a generative digital piece that reacts to Twitter trends in real time. Software picks up the topics that are trending on the social network and instantly and anonymously translates them into graffiti.
Scrawl's rhythm mimics the succession of layers applied to urban walls on which graffiti is repeatedly covered over by layers of fresh paint that only serve to provide a canvas for new graffiti, establishing a struggle between the individual's need for communication and the institutional order. The result is an algorithmic work infused with automated poetics that moves between social protest and abstract painting.
 The son of a Spanish father and an American mother, DANIEL CANOGAR is a visual artist whose life and career has been divided between the two countries. After starting out in the world of photography, he soon became interested in other disciplines such as projected images and installation art. With an extensive educational background, he has created numerous public art pieces in cities around the world and his work has enjoyed international critical acclaim. He has had exhibitions at the Reina Sofía Museum, The Phillips Collection in Washington, the Kunstsammlung Nordrhein Westfallen Museum in Düsseldorf, and the Museum of Natural History in New York, not to mention many others.
Studio Daniel Canogar
The inauguration of the Reina Sofía Museum in 1990 marked the opening in Spain of a museum of modern and contemporary art of international standing. Everything had begun ten years earlier, in 1980, when Antonio Fernández Alba restored the old St. Charles Hospital, built in the 16th century by Philip II. At the end of 1988, José Luis Íñiguez de Onzoño and Antonio Vázquez de Castro carried out the final modifications, including the three glass and steel lift towers, designed in collaboration with the British architect Ian Ritchie.
The ongoing development of the Museum reached its conclusion with the construction of a new annex building designed by the architect Jean Nouvel, which was inaugurated in September 2005.