HYPER HOUSE
Pablo Sandoval y Carlos Klett
R05 RE/UTOPÍA
27 and 28 October from 16 to 20 h.
Closed on 29 October
Practical information: To visit on other dates and at other times, please request a prior appointment by writing to house@hyperstudio.es.
Web: www.hyperhouse.art / @hyperhouse.art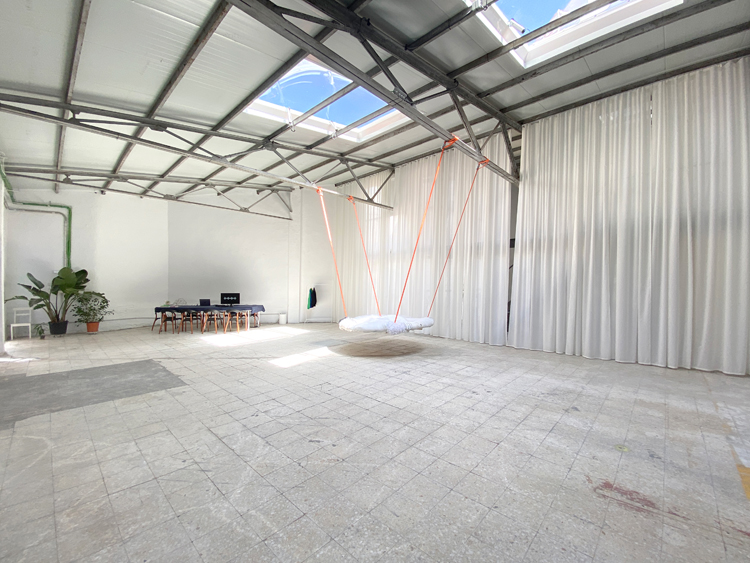 From 20 to 30 October 2023, HYPER HOUSE will exhibit the results of the 5th edition of the "Re/Utopía" artistic residencies organised by Nigredo.tv and Modus Operandi Gallery, featuring the participation of artists Pablo Sandoval (b. 1993, Murcia) and Carlos Klett (b. 1997, Madrid).
Re/Utopía is inspired by the contemporary dilemma faced by many of today's artists and cultural managers: whether to remain in the capital or move closer to nature. In these artistic residencies, the artists produce their art in two different spaces: the headquarters of Nigredo.tv in the La Latina neighbourhood of Madrid and its new space in the Murcia countryside. This new venue, far away from the hectic pace, frustrations and combative nature of the city, gives the artists a chance to create in a multi-generational environment of care, observation, enjoyment and leisure before they exhibit the results later on, after getting ready to face the hustle and bustle and take advantage of the scope of the capital, a place teeming with activity, opportunities and possibilities.
These artistic residencies champion well-being, leisure and tranquillity as factors that trigger important artistic reflections with regard to considering the "rural re-utopia", exploring the construction of a potential utopia while taking into account sustainable development aims to achieve a full social and cultural life that is healthier than that offered in the city.
HYPER HOUSE is an independent creative space that explores the relationships between the physical and digital worlds, embracing a number of expanded, experimental artistic practices.