HURACÁN (A WEATHER SYSTEM)
Eugenio Ampudia
Spain
27 and 28 October. From 20 to 01 h.
29 October. From 20 to 00 h.
La accesibilidad física estará ligada a la accesibilidad de la vía pública.
Por causas ajenas a la organización y debido a la gran afluencia de público en algunos momentos del espectáculo, las condiciones de accesibilidad física previstas pueden verse modificadas.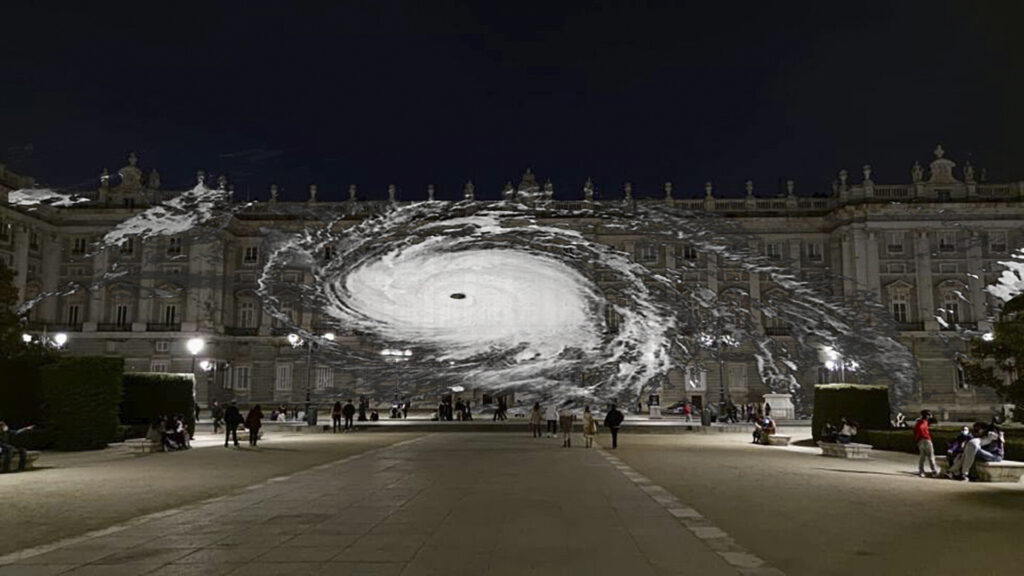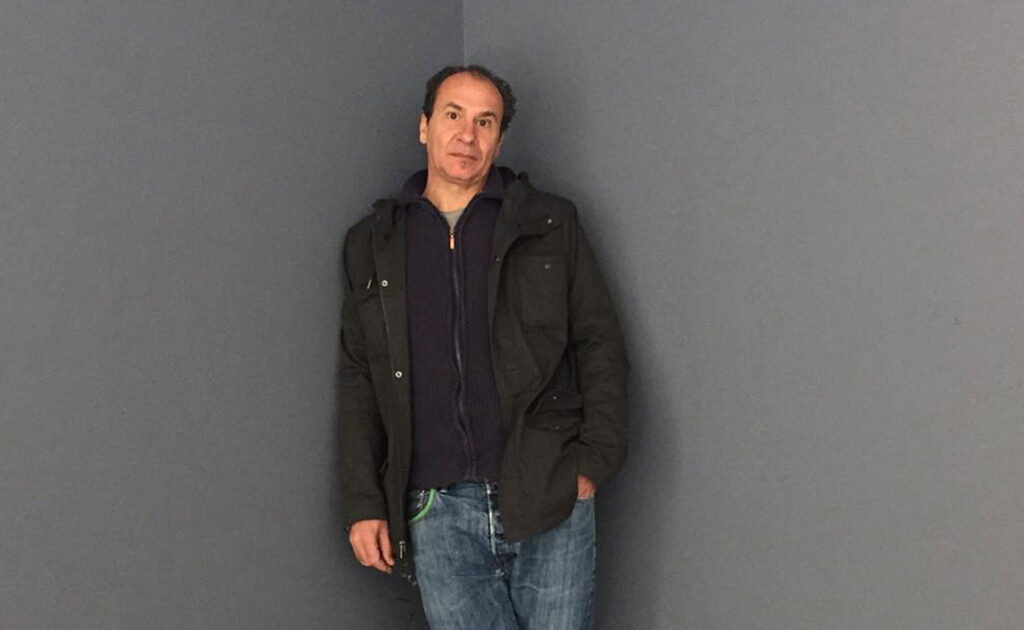 HURACÁN (A WEATHER SYSTEM) is a piece designed by Eugenio Ampudia for the façade of the Royal Palace. It's a projection that reflects on the overwhelming force of the air. In contrast to earthquakes, tsunamis and volcanic eruptions, hurricanes are created by and develop as a result of known, visible and traceable factors. Their intensity and destructive force can be measured in time to prevent or minimise damage. A hurricane is the most clearly defined, systematic expression of how, when and why a potentially catastrophic natural phenomenon forms.
The word "hurricane" also has a strong metaphorical connotation. It evokes the notion of sheer, overwhelming natural strength, denoting something powerful and calling to mind the force of nature.
The way a hurricane develops and progresses is also fascinating: they have a primitive simplicity yet occur on an overwhelming scale.
The projected image of a hurricane brings us face to face with the immeasurable creative and destructive force of nature, and its mystery. It encourages us to put aside our arrogance, reminding us of how small we are in the scheme of things. It becomes a beautiful metaphor for the speed at which ideas are consumed and the intensity of the physical experience of perceiving them.
EUGENIO AMPUDIA is one of the most renowned Spanish artists working today and his pieces have been exhibited in the world's top museums and galleries. His multidisciplinary work won the AECA Award for Best Living Spanish Artist represented at the 2008 and 2018 editions of ARCO as well as the ARCO-BEEP Electronic Art Collection Award. His work takes a critical view and examines artistic processes, the artist as an idea manager, the political role of creators, the meaning of a work of art, strategies that allow it to be realised, mechanisms of its production, promotion and consumption, the effectiveness of spaces designated for art, and the analysis and experience of those who view and interpret it.
The Royal Palace: Commissioned by King Philip V, the palace stands on the site of the Royal Alcázar of Madrid, which was destroyed by fire in 1734. In 1738, construction began on a new building more in line with the tastes of the time: Baroque in style but with hints of the burgeoning neoclassicism. The entire building was vaulted and it was built out of brick and stone, without any wood, so it would never burn down again.