( (( GraffPhónica )) )
SUSO33
Spain
28, 28 and 29 October
20.25, 21.15, 22.15, 23.15, 00.15 h
Façade of the extension to the Senate building
Calle de Bailén
Physical accessibility will be linked to the accessibility of public roads. For reasons beyond the control of the organization and due to the large influx of public at some moments of the show, the planned physical accessibility conditions may be modified.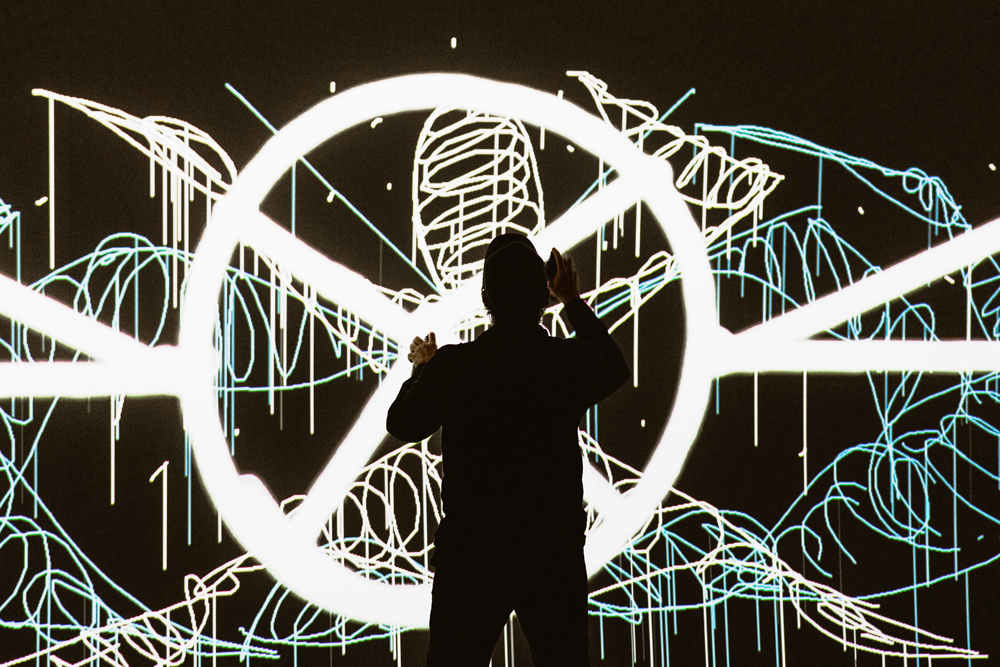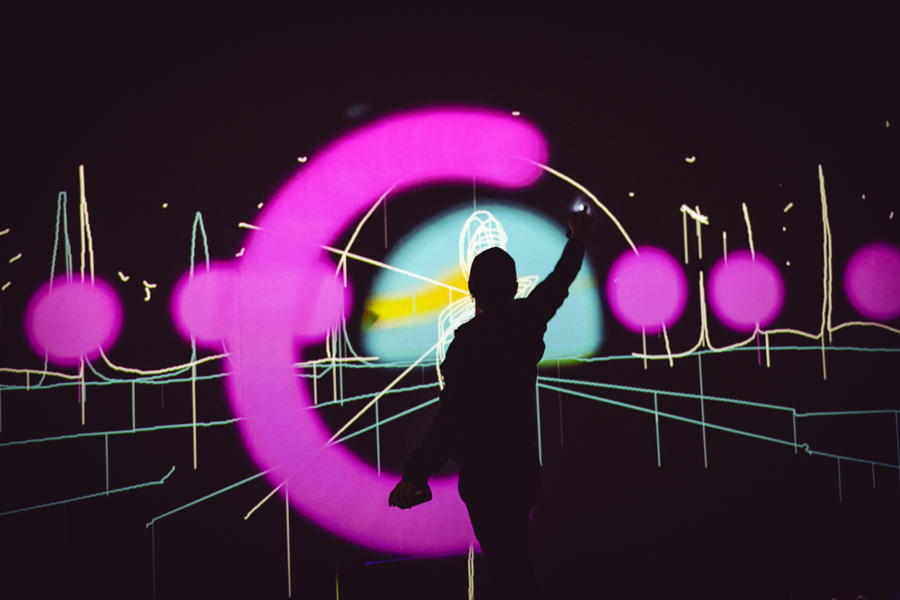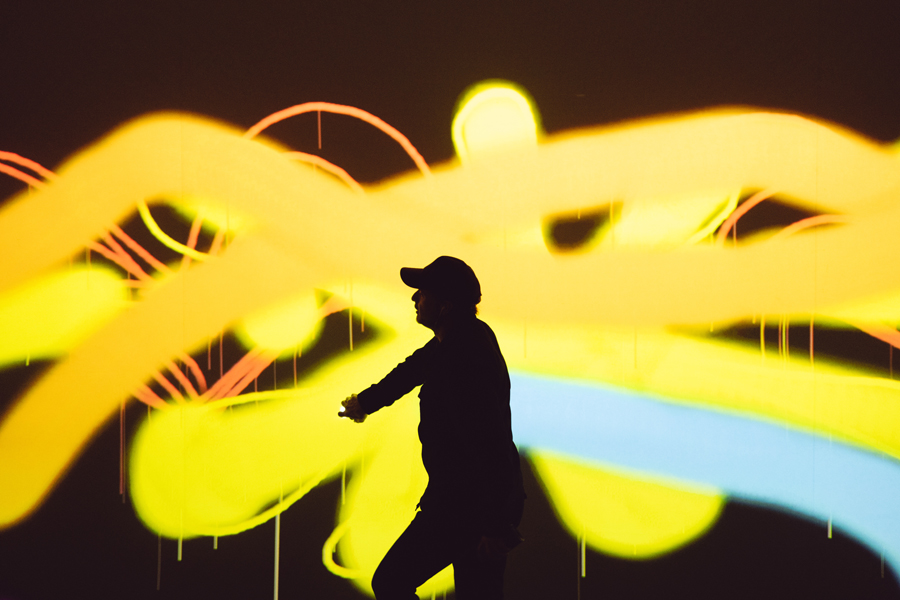 ( (( GraffPhonica )) ) draws strokes on the façade of the Senate that flash and light up the night. In the capable hands of the urban artist SUSO33, these strokes multiply, disappear, unveil, reveal and create an imaginary that disappears without trace at the end of each night. It will survive in only one place: the memory of each attendee.
Improvised sounds born from a stroke, from a beam of light, without order or concert, will also compose the sound atmosphere of the performance, created live by the same author who masters several disciplines at the same time: painting, dance, music, action and expression.
Painting in movement, understood both as gestures and as traces of the body, is the essence of SUSO33's work. An international graffiti artist, he has been experimenting with action painting, muralism, performance art, installation and video art for the past three decades. Deeply critical of the dehumanisation of society, his latest works explore a more spiritual path.
SUSO33
The Senate was a historic building built in 1581 by Francisco de Montalbán, following designs drawn up by Juan de Valencia and Fernando de Mora. The needs of the Upper House led to the construction of a new building based on a project by the architect Salvador Gayarre, whose modern circular façade has opened onto Calle de Bailén since 1991. The use of stone cladding on the façade maintains the sobriety required by the context, without sacrificing modernity.