FLORESTA DE CRISTAL
Rosa Muñoz
Spain
27, 28 and 29 October
From 20 to 01h.
The Vertical Garden of CaixaForum
Physical accessibility will be linked to the accessibility of public roads. For reasons beyond the control of the organization and due to the large influx of public at some moments of the show, the planned physical accessibility conditions may be modified.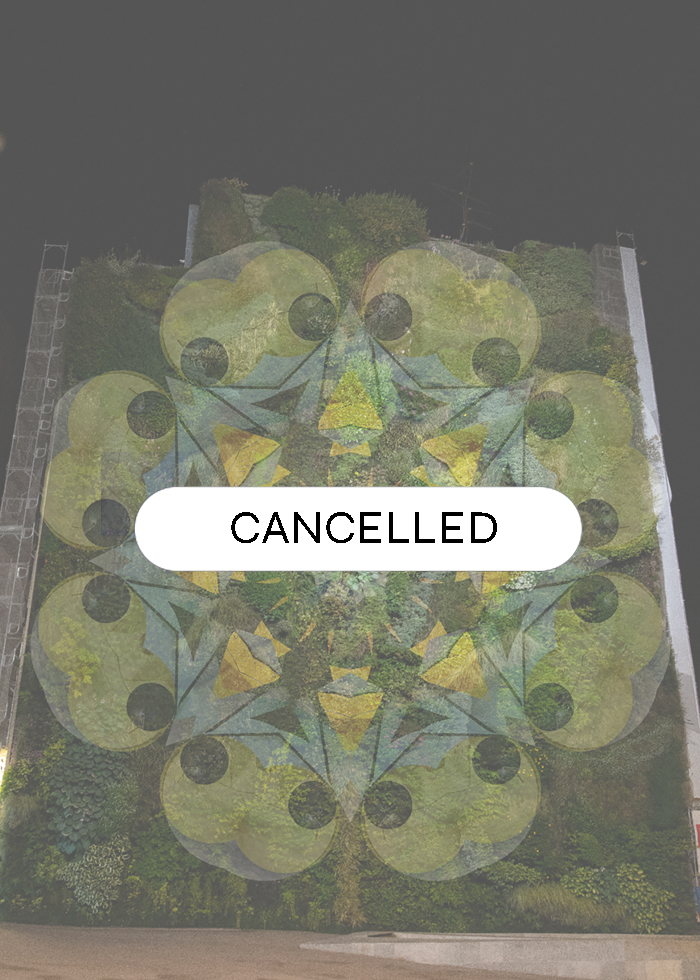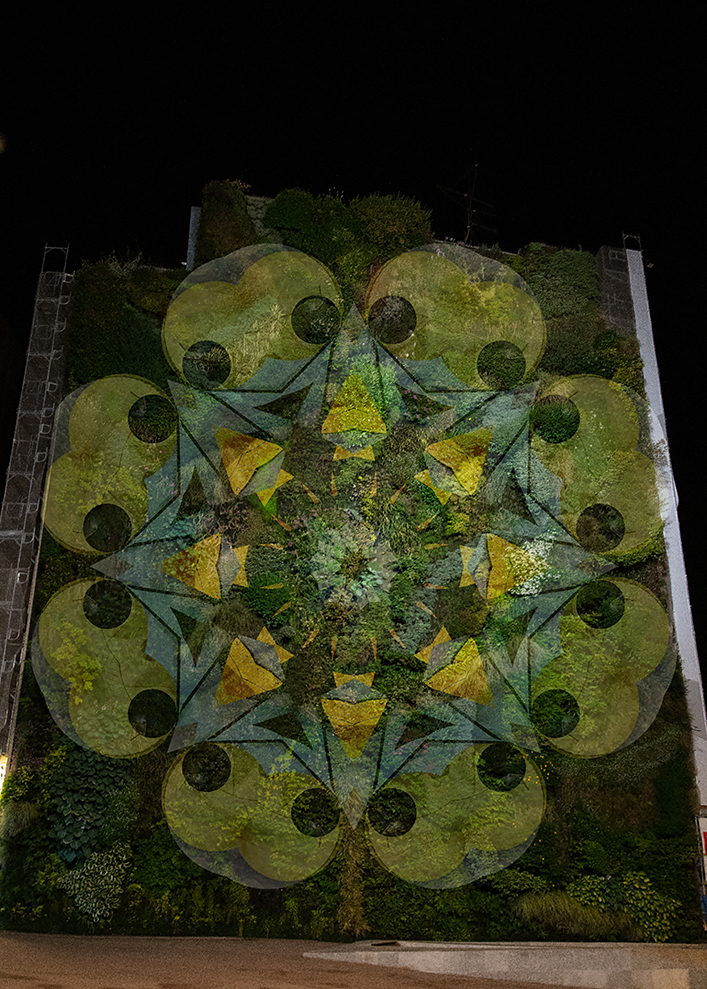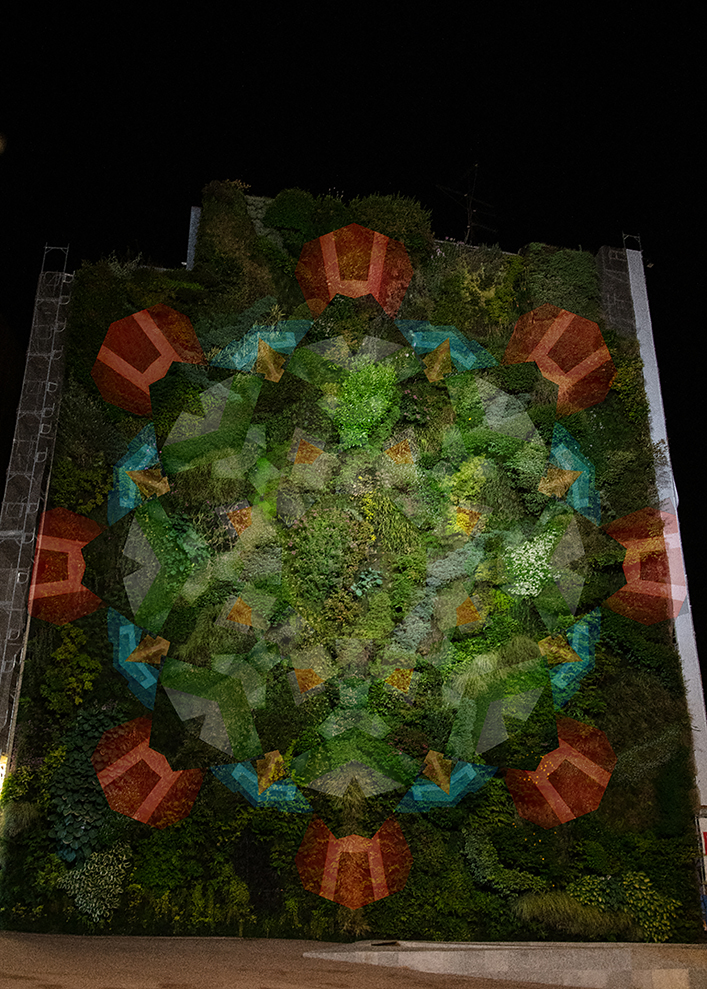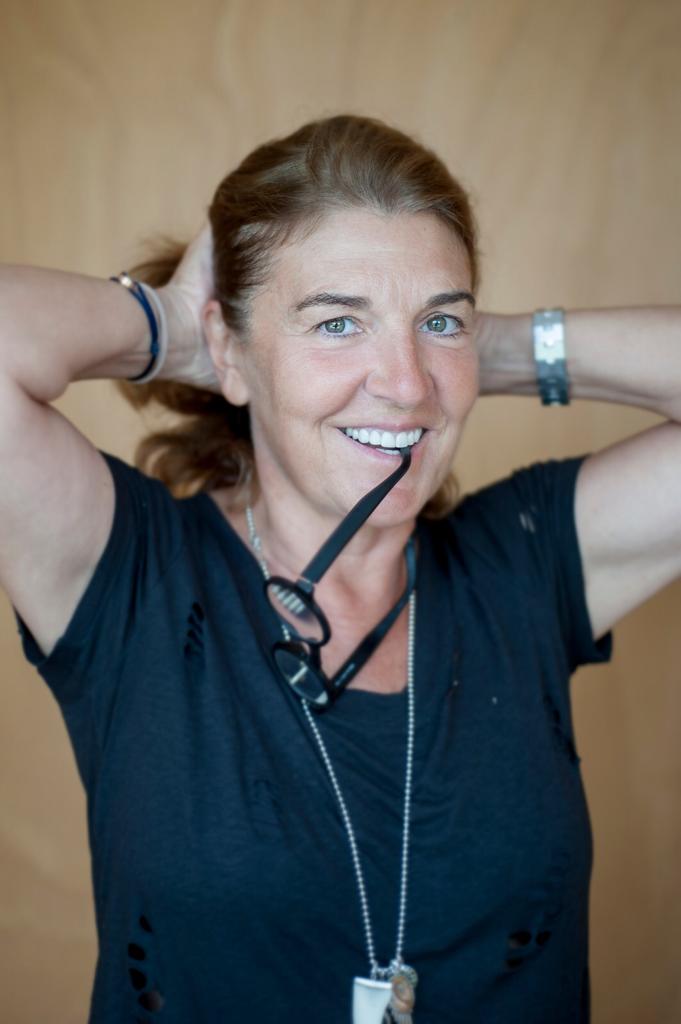 The FLORESTA DE CRISTAL ( The Crystal Glade) is a reflection on the value of nature as an inspiration and model for architecture. Rosa Muñoz takes as her starting point the fragmented narrative of a previous work that produced geometric elements derived from the study of modern twentieth-century architecture and semi-abandoned spaces in Madrid. These forms are the pieces of a puzzle that the artist transposes onto the vertical garden of CaixaForum to create a scenario that brings to mind beautiful floral stained glass windows with a touch of Gothic here and there. Through this visual metaphor, she evokes the challenge humanity is facing in relation to our natural heritage in order to guarantee our survival. Project carried out in collaboration with Julieta de Haro.
This work has been created especially for LuzMadrid 2023
 ROSA MUÑOZ is a renowned Spanish artist, an exponent of what is known as staging or constructed photography. Working primarily in Madrid, her home city, she has extensive experience and a highly acclaimed national and international career. She has held numerous solo exhibitions since 1996 and her work can be found in important public and private collections.
Author: Rosa Muñoz
Program Technician: Virginia Puertollano
Project carried out in collaboration with Julieta de Haro
The vertical garden at CAIXAFORUM Madrid, the social and cultural centre of the La Caixa Foundation, was the first to be installed in Spain and the largest continuous garden of its kind in the world. Designed in 2007 by the French botanist Patrick Blanc, it is made up of more than 15,000 native and exotic plants that grow on a humid blanket, a magnificent tapestry of plants that survive without soil, requiring only water and nutrients.