CaixaForum
LuzMadrid en CaixaForum
Concert and workshop
27, 28, 29 October
On 27 October the centre will be open until 12 midnight (centre, shop and café)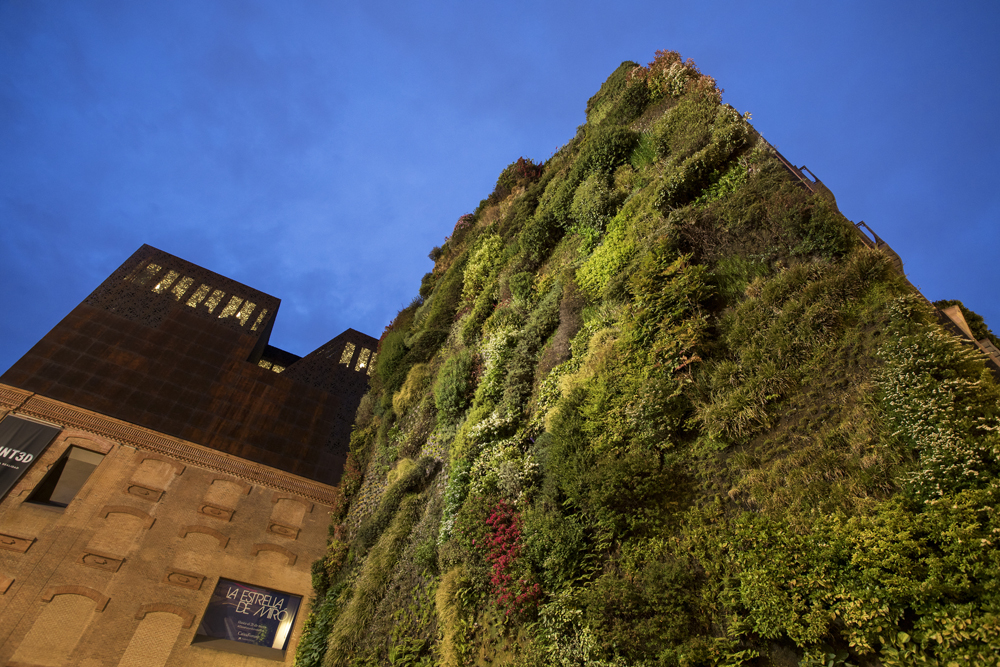 CaixaForum joins a new edition of the LuzMadrid Festival, organized by the Madrid City Council, with a wide cultural offer for all audiences. Add to its usual activities and exhibitions fun science workshops for family audiences around light and concerts in the cafeteria.
Duo Walma Microconcert
27 October. Times: 8.30pm, 9.30pm and 10.30pm
Café
Free. Free admission until full capacity is reached
Wamla, a South American indigenous word for "girl", is a music project presented by Clara Gallardo, a flautist from Malaga, and Julio Martín, a pianist from Madrid. It's a journey through the imaginary, through evocative soundscapes and sound worlds that draw inspiration from sources ranging from the folklore of Brazil and Argentina to the music of the Mediterranean, classical music and jazz. After spending years researching and working together, they have brought this personal endeavour to life in the form of an instrumental music project whose compositions integrate different languages and influences as well as songs by other composers who have influenced and inspired their path.
Clara Gallardo, flute
Julio Martín, piano
This concert is part of the Microconcerts programme of short, small-scale concerts by the groups selected in the open call for music performances at CaixaForum in 2023.
Light-up Plastishapes
28 October. Times: 11am and 12.30pm
Classroom 2
Activity recommended for children aged 5 and up.
Free with prior reservation
If you've ever made bread dough, you'll have realised you can also use it to shape and form figures, but can it be used for anything else? Do you think it can conduct electricity? Could it be used to make an electrical circuit?
In this workshop, kids will be able to let their imaginations run wild and put their skills to the test when creating objects with the plasticine they make, but it will also help them understand that some materials conduct electricity while others don't. Using LEDs and batteries, they'll be able to design their own inventions that light up without any wires, and they will discover the basic principles of electrical circuits in a fun and simple way.
Light and Colour
29 October. Times: 4.30pm and 6.30pm
Educational Space
Activity recommended for families with children aged 8 and up.
Free with prior reservation
Do you want to find out about the characteristics and properties of light and colours? Would you like to experience what happens when white light passes through glass that's cut in a certain way, or hits a mirror?
Did you know that not all living creatures see the things around us the same way? Would you like to find out interesting facts about how animals see?
If you join us for this workshop, you'll be able to experiment with the laws of reflection and refraction, the decomposition of white light, bioluminescence, fluorescence and more, in order to find the key to understanding a range of optical phenomena.