LUZMADRID 2023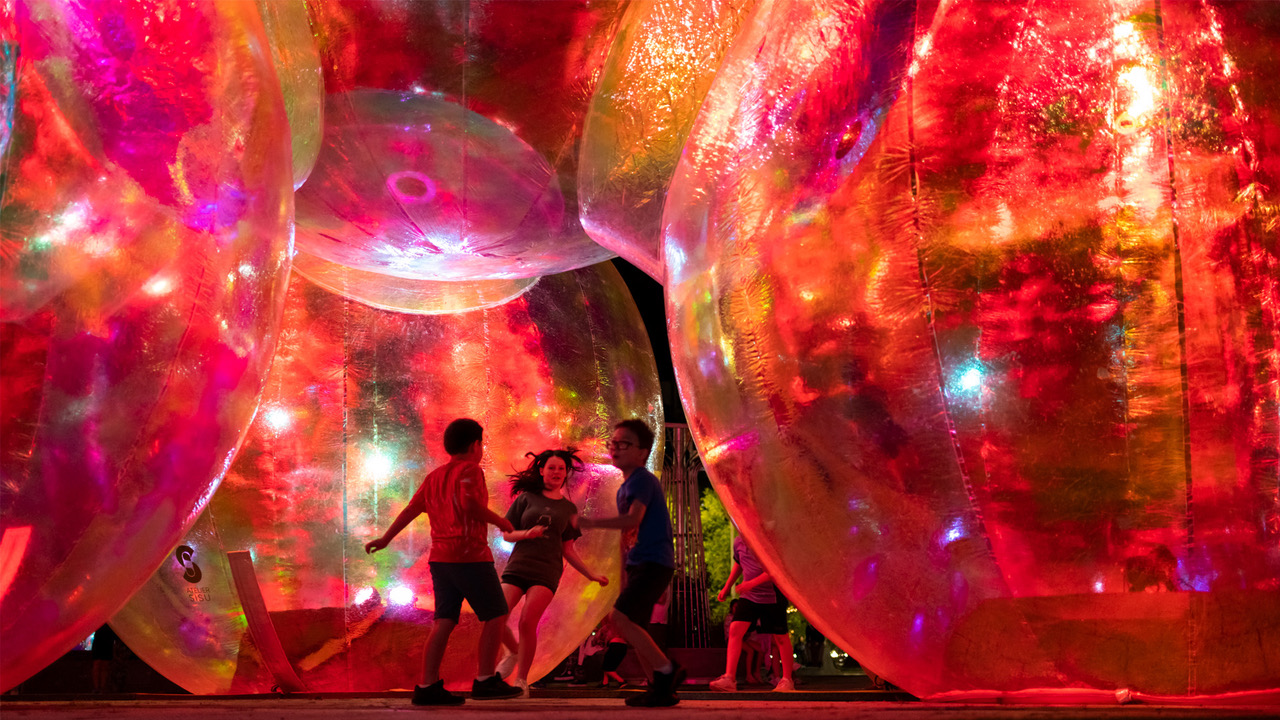 We've all been touched by the beauty of Madrid; its streets, squares, buildings, and heritage are cherished by all those who call it home, as well as visitors from far and wide.
What if these very places we know so well could take on a different light and open our imaginations, transporting us to different worlds without ever leaving Madrid?
This is the essence of LuzMadrid, the International Festival of Light, which returns to Madrid next autumn to give us the chance to see the capital through new eyes and share a common experience in the city's streets.
On 27, 28 and 29 October 2023, the streets of Madrid will come alive with light in collaboration with more than twenty different artists from Spain and abroad. The installations will feature in a range of spaces across the city in this second edition of the festival, which first took place in 2021.
However, before we welcome LuzMadrid once again, this Christmas we can enjoy a sneak preview of the festival. On 21, 22 and 23 December, Plaza de la Armería will host Evanescent, a spectacular immersive light installation by Atelier Sisu which explores the concept of ephemerality through light, colour and sound.
Revisit the first edition of LuzMadrid in this link and stay tuned to our social media accounts, where we'll announce more information about the second edition of the International Festival of Light.